Revivance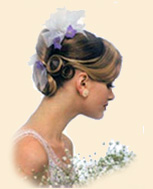 Our mission at Revivance Salon is to give quality customer service. We use quality products in the salon while services are being performed at the client's satisfaction. We strive to make each client's experience at Revivance a pleasant one, while still providing a comfortable and friendly atmosphere. We uphold our reputation by making our clients feel good and look good. Products by: - Tigi - Framesi – Redken – By - Chi
713 655 8646
1200 Louisiana St. Houston, Texas 77002
revivancesalon@yahoo.com
Services
Hair Cut & Style
Ladies $61 & up
Men's $32 & up
Children $35 & up
Hair Services
Shampoo and Blow Dry $48 & up
Shampoo and Flat Iron $50 & up
Shampoo and Iron Curl $55 & up
Deep Conditioning $45
Special Occasion
Color & Perm
Color & Cut & Blow Dry $99 & up
Hi Lite & Cut & Blow Dry $130 & up
Partial Hi Lite & Blow Dry $110 & up
Multi Dimensional Hi Lite & Blow Dry & Cut $160 & up
Permanent Wave $98 & up
Permanent Wave & Cut & Blow Dry $128 & up
Salon Products
Nail Care
Manicure $18 & up
French Manicure $25
Spa Manicure & Hot Wax $25
Regular Pedicure & Manicure $50
Regular Pedicure $35
Luxury Spa Pedicure & Manicure $60 Sugar Scrub & Mask
Luxury Spa Pedi $45
Polish Change
Polish Change -Hand $13
Polish Change -Feet $15
Waxing
Eyebrow $20 & up
Upper Lip $15 & up
Facial $55 & up
Appointment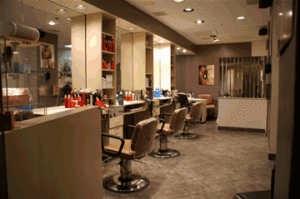 Call 713-655-8646 for an appointment
Contact our salon, to book an appointment for your Hair Care, Nail Care, Special Occasion Makeup and Facial Hair Removal needs. We offer our services by appointment. walk-in clients are welcome, as well.
Appointments Available:
Mon – Fri, 9 am to 6 pm | Saturday, 9 am to 2 pm
Canceling an Appointment:
A 48 hours notice prior to the appointment is appreciated.
Location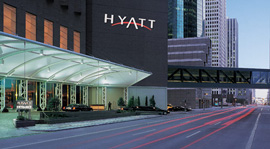 Revivance is located in the heart of Downtown, Houston in the
Hyatt Regency Hotel
at
1200 Louisiana Street.
1200 Louisiana St.
Houston, Texas 77002
Tel
713-655-8646
Email: revivancesalon@yahoo.com
Map: